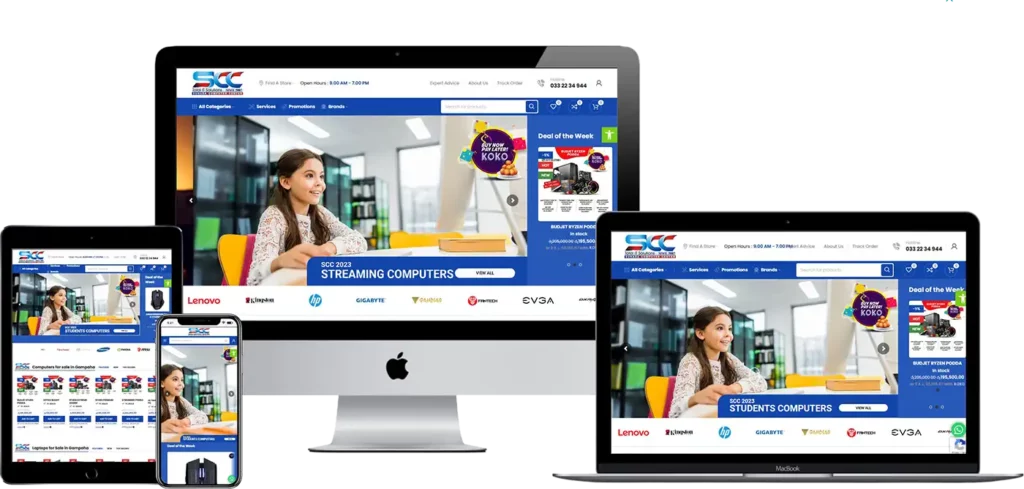 Mobiz International, a leading web design company in Sri Lanka, has recently launched the new ecommerce website of Suhadha Computer Center in Gampaha. The website is highly optimized for search engines and is expected to replace the previous Magento website while retaining its SEO gains.
The new website offers a range of services to customers, including easy navigation, user-friendly interfaces, and a secure payment gateway. The website has been designed to provide an enhanced user experience, with a focus on customer satisfaction and engagement.
One of the key features of the new website is its highly optimized for search engines, which is expected to drive more traffic and sales to the Suhadha Computer Center. This feature is essential in today's highly competitive digital marketplace, where businesses need to be visible and accessible to their target audience.
In addition, the website also provides a range of services to customers, including online shopping, product information, customer reviews, and order tracking. Customers can also enjoy the convenience of online payment options, including credit and debit cards, and online banking.
The launch of the new website marks a significant milestone for Suhadha Computer Center, as it positions the company for continued growth and success in the digital marketplace. With its user-friendly interface, secure payment gateway, and highly optimized search engine, the new website is expected to attract more customers and increase sales for the company.
Overall, Mobiz International has once again demonstrated its expertise in web design and development, delivering a high-quality ecommerce website that meets the needs of both the client and their customers. With its innovative features and user-friendly design, the Suhadha Computer Center website is sure to become a popular destination for online shoppers in Gampaha and beyond.